---
To manage the reconnection of the supply, take into account these guidelines:
It will be a necessary requirement, not to have debt in the account.
Safety conditions of the installation will be verified.
If the supply has been out of use for a period longer than one year, we must carry out an inspection of the condition of the internal installation prior to rehabilitation.
If adjustments are necessary, you will have to hire a licensed installer to carry out the corresponding work.
From your computer, cell phone or tablet
---
Now you can request your Service Reconnection easily and quickly, without leaving your home, by accessing the Virtual Office.
¿Qué necesitás para comenzar?
Número de Cuenta, número de medidor o domicilio del suministro.
Documentación que acredite la ocupación.
No ser titular de ningún suministro con deuda.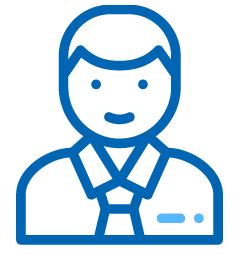 You can also reconnect the service through our online chat attended by agents, from Monday to Friday from 8 a.m. to 1 p.m., by clicking on the icon at the bottom left of this page.
¡Cuidémonos entre todos!
Recordá recurrir con barbijo
To carry out the service reconnection procedure in person, you will have to make an appointment and go to the Camuzzi Commercial Office closest to your home.
Servicio cortado por deuda
---
Una vez que hayas cancelado tu deuda, de manera automática se emitirá la orden de reconexión correspondiente y, dentro del próximo día hábil, personal de la Distribuidora se presentará en tu domicilio para volver a conectar el servicio.
Recordá que podés saldar tu deuda, utilizando las distintas formas de pago disponibles
.
Servicio cortado por seguridad
---
Para solicitar la reconexión del servicio suspendido por seguridad, la instalación deberá ser reparada o modificada por un instalador matriculado, quien realizará las presentaciones correspondientes en la Distribuidora. Ver listado de Instaladores Matriculados
Servicio cortado a pedido del usuario
---
Para solicitar la reconexión del servicio luego de haber pedido el retiro del medidor, deberás contactarte con nosotros por cualquiera de los canales habilitados.
Tené en cuenta, que si sos nuevo titular del servicio, deberás contar con la documentación necesaria para efectuar el cambio de titularidad correspondiente.
A su vez, recordá las siguientes pautas para cuando el personal de la compañía concurra a realizar la reconexión:
Las rehabilitaciones son siempre en días hábiles y horarios comerciales.
Debe haber un mayor de edad presente en el domicilio al momento de la rehabilitación.
El personal de la distribuidora siempre se identificará al presentarse en el lugar y los mismos no cobran ningún cargo en efectivo.
Los cargos por mora pendientes y los cargos por reconexión serán incluidos en tu próxima factura.